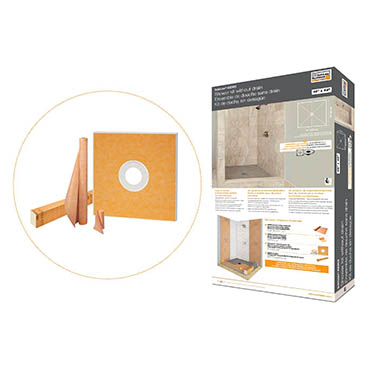 Looking for a Schlüter® Transitions store in the Jacksonville area?
Look no further than The Carpet Tree Inc.
---
About Schlüter® Transitions
It was in 1975 that Werner Schlüter, while installing tile, thought of a simple way to solve a small problem. What began as a modest idea has since evolved into a company with over forty products that are promoted in countries around the world.
Innovation and development shape the future
Developing practical solutions for tiling problems has propelled Schlüter-Systems into a worldwide company. Werner Schlüter sums up his company's success philosophically: "On the one hand, we have had novel ideas - but on the other, we have targeted our market and provided useful and reliable products." As for the future, "we look upon it as our top priority to continue to solve technical problems with a range of superior products. As well, we will continue to use our tile contracting business as a testing ground for practical applications." Anyone who has an interest in a permanent, functional, and lasting tile installation can only benefit from these goals.
---
Speak with a knowledgeable representative at The Carpet Tree Inc and learn more about the quality and integrity of the Schlüter® Transitions brand. Stop in and see them today at their Jacksonville store or give them a call at 904-778-1846.
learn more
---
NOTE:
The Carpet Tree Inc does not carry every style of Schlüter® Transitions at their Jacksonville location. Check with them first about a particular product or to see if your product choice is available for special order.
---
---
This video will show you the complete installation from start to finish of the Schluter®-KERDI-SHOWER-KIT. The Schluter®-KERDI-SHOWER-KIT contains all the components needed to create a waterproof and vapor-tight shower assembly.
Watch Video
Visit Website
---