Why Us
Locally Owned and Operated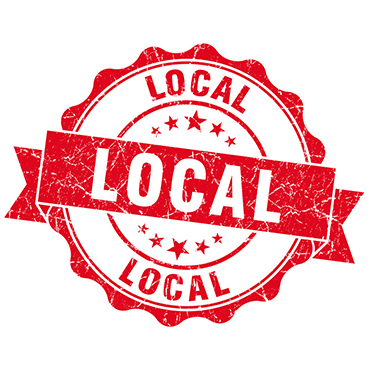 Professional Staff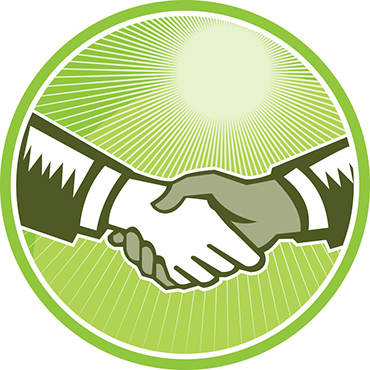 Courteous And Reliable Service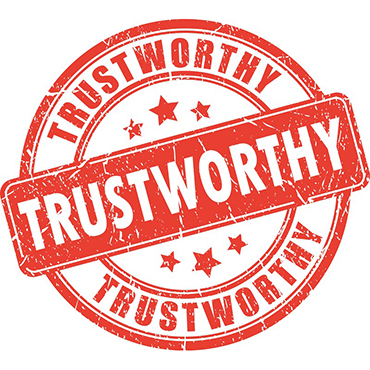 Why Us
Our Company
At The Carpet Tree Inc we believe that it should be all about you. Our main goal is to do everything possible to make you satisfied.
Selection
We offer a large selection of products
The Carpet Tree Inc carries a complete line of products from the world's leading manufacturers. Click on the links below to find out more about these products.
Experience
Experience You Can Trust
The Carpet Tree Inc has experienced, quality minded professionals in both residential and commercial markets.
Customer
Testimonials
Alan & Christa Swails



We had a great experience with The Carpet Tree. Bill and Herb are both very knowledgeable and professional. Bill came out to our home to give us an estimate and bring samples to ensure that we chose the best carpet for our needs. Bill went above and beyond to ensure that the carpet installation went smoothly. The installers were professional and did an excellent job installing the carpet. We were so pleased with the carpet installation that we had them tile our front entryway, which turned out beautifully. We were very happy with everything from start to finish. If you want personalized and quality service, The Carpet Tree is the place to go for all your flooring needs. We will HIGHLY recommend The Carpet Tree.






Frank Frazier


We just had The Carpet Tree folks replace all the carpet in our house. We have used Herb and Beth (owners of The Carpet Tree) over the years both for residential and commercial carpet needs and have always been very happy with the carpet and the professional service provided by The Carpet Tree.

Paula Leggett


The Carpet Tree did an excellent job tiling our front porch! They are professionals and very knowledgeable about their products. Thank you, Mr. Lee.

Melanie Harley
Owner
Posh Home Designs


The Carpet Tree did an amazing job installing the high end vinyl plank floors in my client's home. I would highly recommend them and will use them again on future jobs. Melanie Harley, Posh Home Designs.

Caroline Burton


The Carpet Tree installers are professional, punctual and perfectionists.

IrmaJean King


I have to say I really enjoyed my time at Carpet Tree due to caring people who own it and Bill the salesman who helped me. Patient, helping, pleasant. The installers where here on time, nice, no bad language, not smelling of smoke, and were very professional. A lot of fun too I might add. I strongly recommend Carpet Tree.

Sincerely
Irmajean King

Tricia May


We had New floors and carpet put down They look beautiful we are so pleased with the work Thank you Carpet Tree excellent job!

Karen Copeland


Did research on-line, and the best advise I received was to find a small family-owned carpet store. We found just that in the Carpet Tree. Herb and Beth were great! Patient and honest, we soon found the perfect carpet for out remodeled bedroom. Both came to our house to measure and brought a sample to give us an idea of what it would look like in the room. Great people to deal with, and a great carpet and installation. They kept us informed throughout the process. I waited several months before writing this to be sure of the quality and wear-ability. Looks and feels as good as the first day it was installed. We love the Carpet Tree and Herb and Beth! Blair and Karen - Jacksonville/Mandarin

Donnie Miles
Pastor
Faith Baptist Church, Jacksonville FL


The staff at Faith Baptist Church offers much thanks to The Carpet Tree for carpeting our fellowship hall and hallway! Herb and Beth walked us through the process with a lot of communication, ideas, and suggestions, and everything ended up looking great. Plus, the whole project only took two days. Check them out.

Debbie Fachko


After quite sometime and several flooring places I decided to use The Carpet Tree. Bill and the owner Herb were very helpful and never pushy. The installers did a fast and professional job. Either Bill or Herb called me everyday that the workers were putting down floor to check and make sure it was going well. When the job was done Bill called me and said if there was anything I was not pleased with to let him know and it would be fixed. I am very happy with my new floors.

Tanya Melech


The new carpet is wonderful! My feet thank you for the soft and fluffy carpet as the cement floor was killing them! The installers did a great job. Can not wait until we get the rest of the house done!

Kevin & Rhonda Johns


Thanks Herb Mynatt and Beth Shaver Mynatt for my wonderful carpet. It's so cushy and plush!!! Your installers did a great job and even vacuumed the whole house before they left!!

Marv Conn





"I want to thank Herb and Beth at The Carpet Tree for all the time they put in helping us with our new floor.

I spoke with Beth at the Clay Chamber's Finally

Friday

Networking and she explained the process to me in detail. Then my wife, Karen, went to their store and look at all of the different types of tile. Once Karen had selected three tile she liked, both Herb and Beth came out to the house and showed us what the tile would look like in our home. We almost made a mistake with the grout, but Herb was able to steer us in the right direction, making the results awesome!

Their installers were professional, arrived when they said they would and completed the project in less time than they initially estimated, despite an unfortunate rainstorm that made cutting tile difficult. The results are excellent.

I do not think that we would have had the excellent results we have without their help and expertise. The Carpet Tree came to me highly recommended by a friend and I will pass that recommendation on, they made the process easy, understandable and were with me the whole way from prep to the end of the install process. Thanks Herb and Beth!


Gail Boylan
I want to thank you for installing my carpets...The installers were wonderful and the final product is beautiful...It has been a pleasure working with both you and Beth.
Patricia Brock
Lakeshore Baptist Church


I am co-chairman of the Decorating Committee at Lake Shore Baptist Church...we recently renovated our foyers...the front vestibule and side foyers were updated with beautiful tile from The Carpet Tree. Herb and Beth are so helpful and their staff did an amazing job of installation. The church looks absolutely wonderful and we are very pleased with the result. We would definitely recommend The Carpet Tree for your flooring needs!

Kathy Phoebus
Jacksonville Pediatrics


Thanks for such a wonderful job you did for our office Jacksonville Pediatrics...our carpet and new flooring looks great and is so durable for our busy pediatric office.

Margaret Curtin


Sheree Ellingson


Becky & Ken Ogden


Bob Chamberlain
PLUSmark


Anthony Kohn


Great experience shopping and buy from carpet tree.Thanks for the suggestions in picking the right products for my home.

Ron & Kathy Phoebus
Shout out to the Carpet Tree for my beautiful new floor! Great job & amazing owners! July 2012
Recent
Projects
Hardage-Giddens Funeral Home
Jeffrey Schaefer Master Builders Inc
Old Navy
The Herrera Construction Co.
Oakleaf Animal Hospital
YMCA Dye-Clay
EveryBODY Fitness
Sanford Brown Institute
Abyssinia Missionary Church
King Solomon United Baptist Church
First Guaranty Bank
First Florida Credit Union
FL/GA Blood Alliance
Fairwinds Credit Union
Mayport Naval Station
NAS Jacksonville
Creekside Christian Church
River Region Human Services
U-Stor Self Storage
Hosanna Baptist Church
St. Edwards Catholic Church
Carrabba's Italian Grill
Office Area Sheila's Cakes & Specialty Treats
DOTS Fashions, Cedar Hills Shopping Ctr
Jax Pediatrics Business Offices, Breakroom
Florida Pump Service Inc
Deer Key Wild Life Refuge
Community First Credit Union-Yulee Branch
Xeye, Inc.
Jax Youth Sanctuary
Salvation Army
F & G Construction of Jacksonville
North Jax Church of God
Hubbard House
Braddy & Associates
River Oak Realty
Faust Temple Church of God in Christ
Glorious Church of the Lord Jesus Christ of the Apostolic Faith
Scott McRae Group
Hashman Construction Inc
Jacksonville Orthopaedic Institute
Ashford Services
Dr. Richard Carlson, DDS
Kenneth Cole Store
Marco Hanger
Webster's Custom Cabinets Business Office
Walter Williams Realty, Various Homes
Commercial Dive Academy
Hidden Hills Country Club, Guard House
IAP-HILL, various projects on area military bases